At Patriot Roofing, we use only the best products for your roof. This way, you can ensure protection and comfort all year long. For quality roofing in Tacoma, WA, we recommend CertainTeed's Integrity Roofing System®.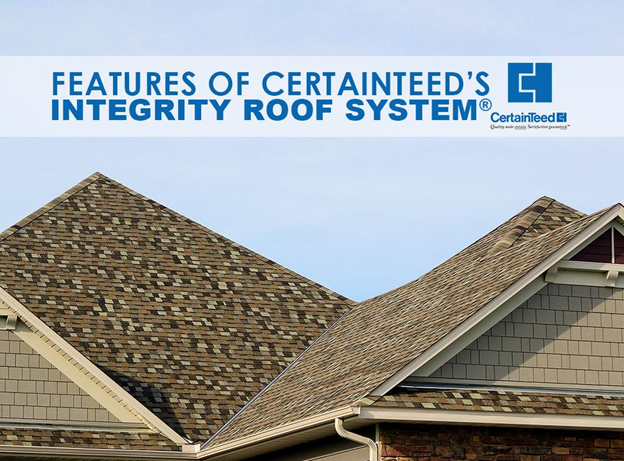 The Integrity Roofing System has different components that work together for optimum performance. They make sure that your roof withstands anything Mother Nature throws at it. Your CertainTeed roofing system has these components:
CertainTeed Shingles
You can select from various shingle lines that ensure beauty and protection for years. Landmark® architectural laminated shingles have the look of cedar shakes without the maintenance. Its dual-layered construction adds protection from the elements. It also comes with StreakFighter® algae resistance warranty. If you're looking for greater resistance against weathering, opt for Patriot shingles. All CertainTeed shingles come in different colors that add character to your home.
Starter Shingles
CertainTeed offers different starter shingles to hasten installation time. They allow for consistent looks and performance for any Tacoma roofing. You can choose from Swiftstart® and High Performance Starter strips for your CertainTeed roof.
WinterGuard®
This sheet of asphalt polymers is an ideal solution for water penetration on roofs. The mix of materials makes the sheet vapor-tight, elastic, and sticky. This ensures that the material covers the entire roof, even the nails.
Roofers' Select® or Diamond Deck® Underlayment
Underlayment acts as a water-resistant layer under the shingles, preventing moisture issues in different components. We install this under the WinterGuard layer. Roofers' Select meets the requirements for the Integrity Roof System. We can also install their DiamondDeck®, a high-performance synthetic underlayment. This offers better stability compared with normal felt underlayment.
Hip and Ridge Vents (Accessories)
They complement your CertainTeed shingle roofing in Tacoma. Mountain Ridge® hip and ridge accessory blends well with your shingles, creating a clean look. We use Shadow Ridge® accessories for Landmark shingles only.
You can rely on CertainTeed Integrity Roof System for long-lasting performance. As certified installers, we can back the system with strong manufacturer warranties for your contentment. To learn more about CertainTeed roofing, call us today at 1-844-386-0761. You can also request for a free quote by filling out our contact form.