Repairs and maintenance aside, your roof will start failing eventually, mostly due to extreme age. When that happens, you'll want to invest in a longer-lasting solution—roof replacement. After all, an old and failing roof can compromise your home's structure, comfort, and beauty. One of the first things you should do is to examine your roof's condition to confirm that it needs replacement.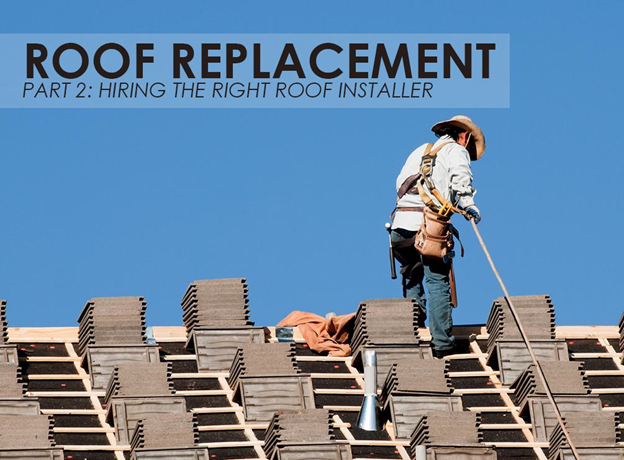 In the first installment of our two-part blog, Patriot Roofing, one of the leading roofing contractors in Tacoma, WA, shares the telltale signs you should watch out for.
Aging Appearance. Shingle roofs have a 20-year life span. When your existing roof is nearing or is past that, you should consider consulting a roofer for a replacement. Age, however, isn't the only factor that results in extensive wear and tear on your system. Even fairly new systems can look older than they really are. One of the possible reasons for this is improper attic ventilation. This means excessive heat is building up inside the space, causing roofing materials to wear prematurely.
Water Stains, Streaks, and Pools. You might discover pooling water inside your home after a particularly harsh rainstorm. Water streaks and stains might also be present along your walls and ceiling. All of these indicate a serious roof leak, which is one of the more common symptoms of an old and failing roof. It might be time to consult a reliable Tacoma roofing contractor, like Patriot Roofing for a prompt replacement.
Cracked, Curled, or Missing Shingles. Examine your roof for damaged shingles with a pair of binoculars. They might be curled, buckling, cracked, or buckling. Check inside your gutters for shingle granules if you see inconsistent color patches on your roof surface. Shingles tend to shed their protective granules when your roof is nearing the end of its life.
High Energy Costs. A deteriorating roof also makes way for increased energy bills. This is likely due to failing attic insulation. Constant water exposure from roof leaks can lose its effectiveness. Since failing insulation allows energy to leak out of your home through your roof, your HVAC units end up working harder to fill the thermal gap.
Roof replacement can deal with all these symptoms and protect your home from further damage. Patriot Roofing, your premier roofing contractor in Tacoma, can help you with this through our CertainTeed® Integrity® Roof System. This option covers all the essential components you need for a complete roofing system. From insulation to ventilation, shingles, and deck protection, our excellent offer from CertainTeed can help you keep a dry, comfortable, and damage-free home all year round.
Call us today at 1-253-265-6868 or fill out this form today to get a free estimate. Watch out for the second installment of our two-part blog, where we discuss how to find the right roofing contractor for your replacement project.