Home styles in Washington have evolved through the years, allowing for sleeker, more contemporary designs in steel and glass. Despite this, many homeowners still return to the timeless charm of vintage architecture. In fact, keeping your home as historically and architecturally accurate as possible should be a primary aim. This isn't limited to just your windows, doors, and exterior however.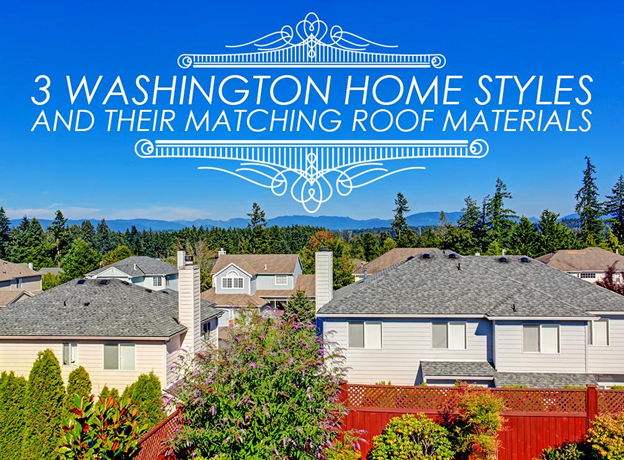 As one of the largest and most visible design elements, your roof should match your home style. Patriot Roofing, your expert in roofing in Tacoma, WA, looks at three popular architectural styles in the area, plus the roofing materials that best suit them.
Dutch Colonial. This home style is recognizable by its gambrel roofline, asymmetrical layout, ground-level porches, double Dutch entry doors, and chimney at both ends. Dutch Colonial homes also feature a stone brick façade, double-hung windows, and side entrances. This home style looks best with traditional wood shingles. Patriot Roofing offers this premium choice. It is cut from genuine cedar, offering superior resistance against extreme weather conditions.
Mission Revival—Exposed rafters, curved parapets, round-arched windows, and a gable roof are just some of this style's defining characteristics. Mission Revival homes adapt the architecture of the Spanish Renaissance. That's why the best roofing material for them is tile. Choosing this lovely and enduring material for your Tacoma roofing lets you benefit from up to 50 years of reliable performance. Additionally, tile roofing can keep your home naturally cool during the summer, helping cut back on energy bills.
Cape Cod Revival—Cape Cod-style homes have been around for centuries. They come with a steep pitched roof, multi-pane windows with decorative shutters, and a wood clapboard exterior. Cape Cod Revival homes will benefit from asphalt shingles. This is one of the most popular roofing materials available today. It's available in a range of colors, thicknesses, and styles. Patriot Roofing offers Landmark® shingles, which feature a dual-layered construction for extra weather protection. They can even emulate the look of cedar shakes, allowing you to preserve your home's vintage look.
As your expert in roofing in Tacoma, Patriot Roofing understands the need for homes to maintain their historic look. With our quality selection of roofing materials, we can help you achieve this. Call us today at 1-253-265-6868 or fill out this form today to get a free estimate.