A roof's service life is based on how well-maintained it is and how often it suffers from harsh weather conditions. In any case, conducting timely roof repairs can help extend your roof's service life. Still, it is equally important to work with professionals when it comes to fixing your roof.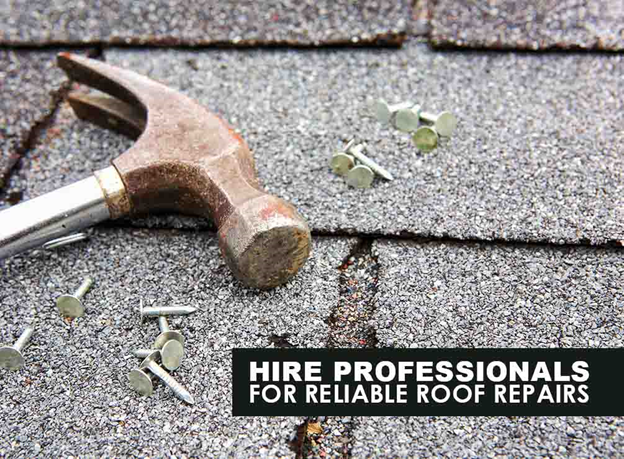 Patriot Roofing, one of the trusted roofers in Tacoma, WA, shows why hiring us for the job is ideal.
We Are Fully Licensed and Insured
You can have the peace of mind knowing that our roofers are fully licensed and insured. This means that we are authorized to provide roofing services in the region. You will also not be held liable for any accidents that may happen in your property while our crew works in the area.
We Are Experienced
We have years of experience that will help us handle your roofing concerns efficiently. We can use this to identify your issues easily and recommend viable roofing solutions. Our vast experience has allowed us to become more familiar with the local weather patterns. This will help us recommend the best time to schedule a Port Orchard roofing repair.
We Are Certified
We take pride in being certified by industry leaders, such as TAMKO® and Owens Corning®. We undergo on-going training in learning the newest roofing technology and installation methods. We do this to make sure we provide quality service.
This also gives us the privilege to access roofing information that uncertified roofers can't provide. This will allow us to answer all your roofing questions. Additionally, this will let us provide you an accurate assessment of your roof's overall condition. You can also count on us to make quick and effective roof repairs that will prolong your roof's life span. In fact, we can provide you with top quality replacement roofing in Bremerton, WA.
We Have Awards
We are also a proud recipient of an A rating from the Better Business Bureau, as well as the Super Service Award from Angie's List. This means you can be sure that hiring us will assure you of a successful project.
Expect reliable roof repairs from Patriot Roofing. Call us today at 1-253-265-6868 to schedule a free, in-home consultation.