Roofs, especially traditional dark ones, absorb sunlight, heating both the building and surrounding air. This causes business owners to overwork their HVAC units just to keep their workplace comfortable, leading to more carbon emission and an increase in energy costs. This in turn worsens urban heat island effect by heating air flowing over the roof.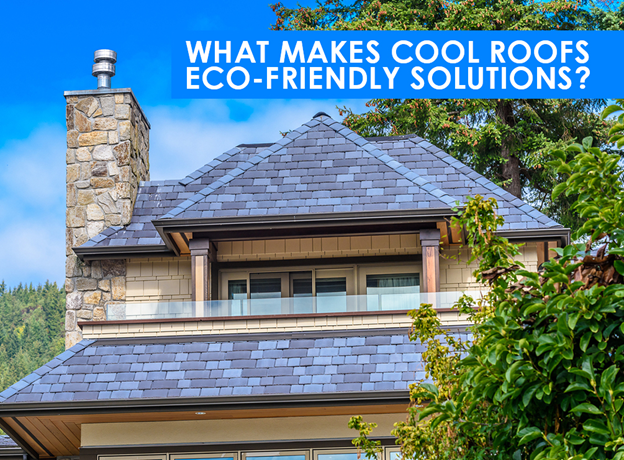 As a response, roofing contractors in Tacoma, WA, such as Patriot Roofing, provide cool roofing options to promote a greener environment. Let us discuss what cool roofs are and what makes them reliable green solutions.
Cool Roofs
These roofs feature highly reflective surfaces. They are able to stay cool despite absorbing extreme heat from the sun as compared with traditional roofs. They have high thermal emmitance — the efficiency in which a surface cools itself by emitting thermal radiation. These reflective surfaces can be anything from shingles, to special coatings.
Benefits of Cool Roofs
Investing in cool roofs offer many benefits, such as:
Cooler Outside Air — They reduce urban air temperature, which is harmful to the environment. This neutralizes the urban island heat effect.
Fewer Plant Emission — They help lessen the need to rely on your HVAC units, reducing greenhouse gas emission and other air pollutants.
Healthier Air Quality — Cool roofs decrease urban air temperature, slowing down the formation of ground level ozone, which is the main component of smog that can endanger your health.
Energy Savings — These roofs effectively lessen the amount of heat it absorbs, allowing for a cozier home. This will help keep you from overworking your cooling units for more energy savings.
Our Cool Roofs
You can count on a trustworthy roofing contractor in Tacoma like us, to provide you with cool roofs that offer these benefits. We take pride in our partnership with industry-leaders, such as Owens Corning® and TAMKO®. This allows us to provide you with energy saving and eco-friendly roofs. For instance, we have STONECREST® SLATE Steel shingles that offer a dramatic look and the natural look of slate. We also offer ASTONWOOD® Steel shingles, which have an authentic cedar shake appearance, along with the energy-saving benefits of metal roofs.
Meanwhile, we have roofs from Owens Corning that not only feature reflective surfaces, but also withstand severe weather conditions and strong winds for years to come. Expect us to provide you with roofs that will let you enjoy a comfortable home, while contributing to a healthier environment. Lastly, they have a long service life, making them a sustainable roofing option.
At Patriot Roofing, you can be sure that you are working with a Tacoma roofing contractor committed to saving the planet. Invest in cool roofs for a greener future. Call us today at 1-844-386-0761 for more information about our roofs.