Hiring a contractor to perform serious upgrades or repairs on your home can be an unnerving prospect. You want to get the best work at a fair price, but if you end up choosing the wrong contractor, you will probably get neither. That's why you need to know the warning signs to look for when making your decision.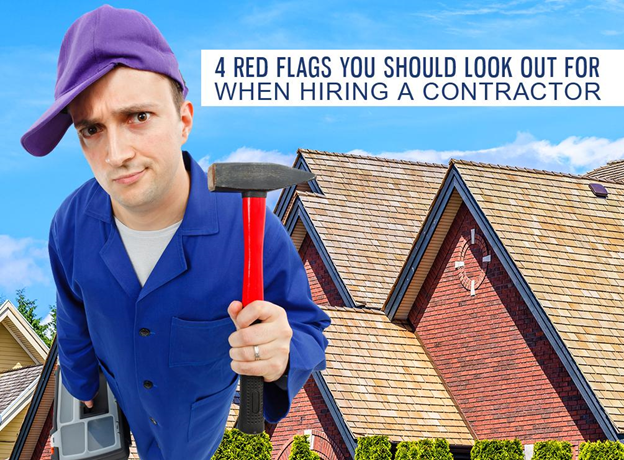 With that in mind, let Patriot Roofing discuss four red flags to look for when you are searching for a great contractor to handle your roofing in Tacoma, WA:
1. No References
You want a proven track record to ensure the contractor actually has the ability to perform the work to your satisfaction. How else will you know their work ethics and quality?
2. No Permits, License, or Insurance
These documents are there to protect you against shoddy jobs and potential litigations in the event of any mishap on your property. If a contractor lacks even one of them, you really should consider moving on to another. As the top Tacoma roofing expert, we are fully licensed by the state of Washington (PATRIRL884BL). We also carry full insurance liability coverage of up to $2 million, along with workers' compensation insurance.
3. Competitively Low Bid
You want to save as much money as you can, but if a bid seems too good to be true, it probably is. Do your research to get a ballpark figure of what you'll be paying. This way, you will be able to determine if the price offered is fair for the work.
4. No Written Contract
This one is as simple as it can get; do not allow a contractor to commence a job without signing a thorough written contract.
When it comes to roofing in Tacoma, we are the professionals to trust to get the job done. We have an A rating from the BBB and have won Angie's List Super Service Award for two successive years. We also have certifications from brand manufacturers, such as CertainTeed®, VELUX®, and Owens Corning®.
Call us today at 1-844-386-0761 for a free straightforward estimate on your roofing projects. You can also fill out our contact form and we'll get in touch with you shortly.