An excellent roofing system will ensure lasting protection for your investments. Unfortunately, some tend to neglect the importance of a well-maintained roof. Because of this, many properties become vulnerable to water damage, leading to costly repairs.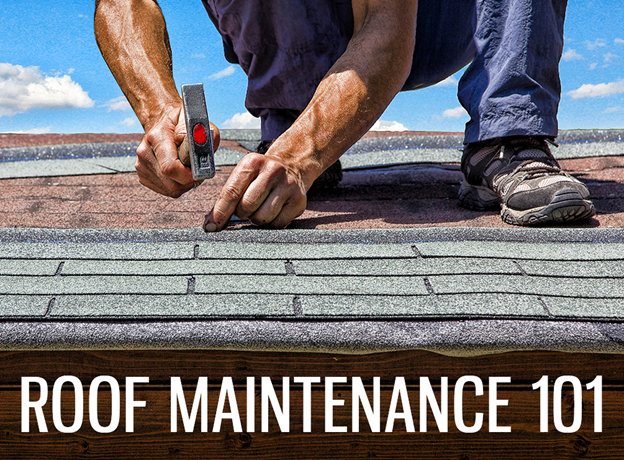 By maintaining your roof regularly, you help prolong your roof's service life and prevent common problems such as leaks, mold growth, and poor insulation. That said, you should consider a few things regarding roof maintenance. Let the Tacoma roofers of Patriot Roofing discuss each of them.
Check for Visible Damage
The first step in maintaining your roof is by hiring trustworthy roofers to inspect your roof's overall condition. You can count on us to check your roof for visible damage, such as signs of deterioration, missing or broken shingles.
We will also check your roof for any form of debris and standing water, including in your gutter system. Once we finish our inspection, we will implement much-needed roof repairs to minimize damage and to extend your roof's life span.
Check Your Home's Exterior Components
Maintenance should not be limited to your roof alone. Checking the condition of your home's exterior features such as chimneys, fascia, and decking, is ideal. As an experienced Tacoma roofer, we will check them to see if they have missing components, have rust, or installed poorly. Doing so will allow us to take measures in preventing problems, which can compromise your roofing system.
Check Interior Roofing Components
Make sure to look for signs in the interior that may be associated with faulty roofing. This can be dark spots on your ceiling, mold growth in the attic, and even an increase in your energy bills. Once you see any of these, it is likely that your roof is not in top shape.
You can rely on us to locate signs of roofing problems. We will also recommend any necessary repairs and efficient solutions to remedy any existing roof-related issue.
If we see that your roof has sustained massive damage, then we will recommend replacing your roof. Expect our manufacturer-certified roofers in Tacoma to provide you with high-quality roofs that will protect your home for a lasting period.
For instance, we offer Owens Corning® shingle roofs that can withstand strong winds and severe weather conditions. They also come in a wide range of colors and profiles that will add to your home's exterior aesthetics. Lastly, they include strong warranty options for your peace of mind.
Keep in mind that prevention is always better than cure. Let Patriot Roofing maintain your roofing bi-annually to ensure it performs for years to come. Call us today at 1-253-265-6868 to schedule a FREE consultation.