As the roofing industry continues to grow, many companies continue to develop and manufacture products and services that will meet homeowners' needs. These days, sustainable roofs are growing in popularity, as well as those that can withstand severe weather conditions for a long time. There are also roofs that can mimic the appearance of natural wood, with none of its drawbacks.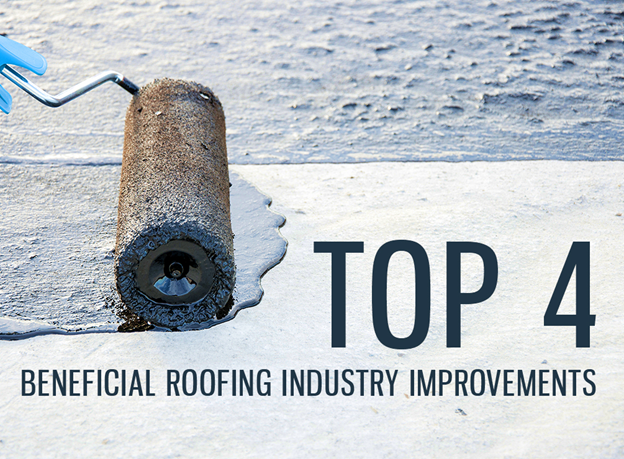 With such innovations, to say the roofing industry has improved, is an understatement. Let Patriot Roofing, a manufacturer-certified roofing contractor in Tacoma, talks about four roofing industry evolutions that will benefit you.
1. Improved Safety
The continued growth of the roofing industry has allowed roofers to provide services efficiently, while still ensuring your safety.
You can expect a trained and certified Tacoma roofing contractor like us, to wear safety gear and implement safety practices when on the job. We'll make sure to place your valuables away from the work area to keep them safe. You also have the assurance that we carry the necessary license and are fully insured. This means you will not be liable for any accidents that may happen while our roofers are in the work area.
2. Continuous Training and Learning
Many industry-leading manufacturers require roofing contractors in Tacoma, WA, to commit to ongoing training to certify on specific programs. This is to ensure that they are up-to-date with the latest roofing technology and installation processes.
With our manufacturer status and years of experience, we can address all your roofing concerns. We'll spot and identify early signs of roof failure, allowing us to recommend efficient roofing solutions. You can also rely on us to share our knowledge in roof maintenance. Lastly, you can be sure that the roofs we install will perform for years to come.
3. High-Quality Products
Today's technology allows roofing companies to develop and manufacture roofing products that are far superior to their predecessors. For example, our certification with CertainTeed lets us install a complete and durable roofing system that can improve attic ventilation and prevent water penetration.
4. Customer-Focused
Top roofing companies complement these improvements with a commitment to customer satisfaction. After all, these developments will just be a waste if they fail to satisfy the needs of homeowners. At Patriot Roofing, we take steps to ensure we provide you with satisfactory results. We will listen to your concerns and provide you with efficient and affordable options. You can also count on us to help you personalize your roofs to help realize your ideal home. Lastly, our roofing comes with strong warranties for your peace of mind.
Hire Patriot Roofing and enjoy the benefits of these four roofing industry improvements. Call us today at 1-253-265-6868 to schedule your FREE consultation with us.