A sturdy and well-performing roof is essential to maintaining your home's quality of life. You'll want your system to remain this way, so be sure to turn to your roofing contractor when it's experiencing issues. Don't just hire a typical roofer though. To ensure that your roof project runs smoothly from start to finish, go for someone with the right certifications—Patriot Roofing.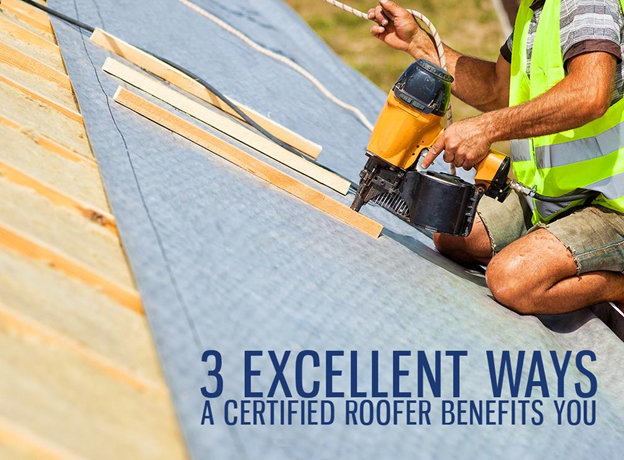 We are home to the premier roofers in Tacoma, WA, whom you can trust to deal with your roofing needs. Whether you need repairs or replacement, we'll make sure that everything is an easy and worry-free experience. Our certifications from the leading roofing brands are testament to this commitment.
What are Manufacturer Certifications?
These distinctions serve as a badge of honor. This means that the roofing company's management and staff meet the rigorous testing and training set by the manufacturer. When you turn to certified roofers for your needs, you can also count on them to adhere to the brand's quality standards and methods. Patriot Roofing is proud of the fact that we carry certifications from Owens Corning® and CertainTeed.
How Do Our Certifications Benefit You?
Certified contractors like Patriot Roofing offer a number of benefits that can help you make the most of your roofing in Bremerton, WA. Here are some of them:
We are a legitimate business. Roofing companies undergo a screening process to make them illegible for manufacturer certifications. In fact, the contractor is required to carry the applicable business licenses, bonds, and insurance. All of these add an extra layer of protection to you and your investment. If you ask Patriot Roofing for our bona fides, we'll gladly hand them over for your ease of mind.
We carry quality roofing products. Choosing a certified roofer means having access to a broad range of high-end products from the top brands. Owens Corning and CertainTeed all have exceptional shingle options that are cost-effective, durable, and aesthetically pleasing. You won't lack for roof choices that can provide the lasting protection and performance your home deserves.
We offer solid, extensive warranties. Making the most of your Port Orchard roofing is easy with our brands' solid manufacturer warranties. Some of them offer premium coverage on materials, workmanship, and maintenance. With this, you'll have greater ease of mind knowing that your roof remains sturdy and well-performing for many decades.
Turn to a certified roofing contractor like Patriot Roofing for expert solutions to your roofing needs. Call us at 1-253-265-6868 or fill out our form today for a free estimate.