With your roof working overtime to keep your home dry and damage-free, you need to make sure that it always remains in top form. You can do this by catching potential roof issues right before they start worsening. One of these problems is roof leaks. They are minor annoyances, but they can certainly leave your home open to extensive water damage when not addressed.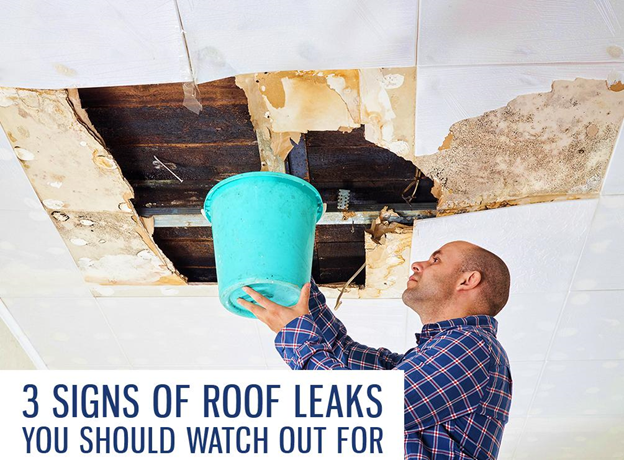 For this reason, you should learn the warning signs of roof leaks so you can promptly go for the necessary solution. Professional Tacoma roofers from Patriot Roofing share the telltale signs to watch out for.
1. Mold Damage—Roof leaks can be tricky to find, but you'll know they're there by looking inside your attic. Constant exposure to water can leave the space a breeding ground for mold. This comes with a number of health risks, including allergic reactions. If the mold growth is extensive enough, it can even cause more serious health problems.
2. Missing or Damaged Shingles—Using binoculars, inspect your roof's surface periodically for failing shingles. Extremely damaged or missing ones provide an easy entry point for water. This not only results in rot underneath the sheathing, the water can also seep within your home's foundation.
A weakened structure can compromise your home's health and safety, so be sure to consult a reliable Tacoma roofer like Patriot Roofing to deal with the leaks. With our highly trained professionals, we'll determine the source of your roof leaks and conduct the necessary repair work. You can count on us to restore your roof to rights while further extending its service life.
3. Failing Insulation—Do you notice a slight increase in your home's energy costs lately? Check your attic's insulation. When it's frequently exposed to water, your insulation can lose its effectiveness, compromising your home's energy efficiency. To deal with this, turn to Patriot Roofing. After patching your roof against leaks, we'll also help you replace your insulation. We only install the most effective type—blown-in insulation.
Other obvious signs of roof leaks include: water stains and streaks on ceilings or walls; pooling water; damaged flashing; and damp or musty smells. If you see any or all of these signs, go for expert roof repairs from the trusted roofers in Tacoma of Patriot Roofing. We'll help you make the most of your roof's service life with our professional team and services.
Call Patriot Roofing at 1-253-265-6868 or fill out our form today for a free estimate. We'd love to hear from you.