Slate is an ideal roofing choice for most buildings. They can weigh a lot and can be costly, however, making it hard for most homeowners to enjoy their benefits.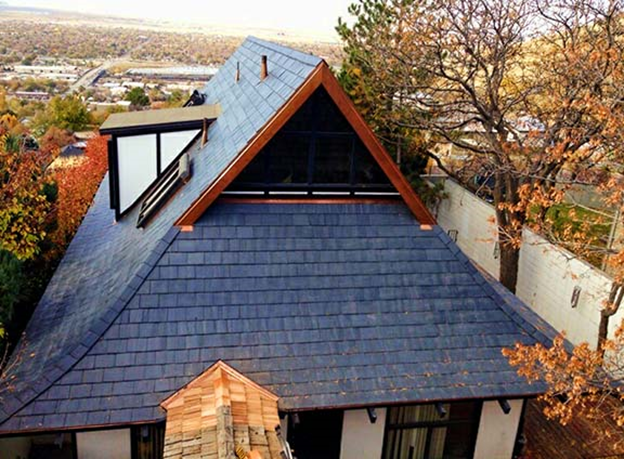 Fortunately, you can rely on Patriot Roofing, one of the few Master Elite™ roofing contractors in Tacoma, WA. We provide GAF's TruSlate® that will surely meet your standards. Let us show you their features.
Affordable
Having affordable roofing that can protect your home for a lasting period can be cost-efficient. GAF's TruSlate is more affordable compared with traditional slate. As a result, you do not have to spend a fortune just to get one.
Easy to Install
Roofs that are easy to install will save you from high labor costs. Compared with standard slate roofs, TrueSlate does not come with too many complexities. This allows you to install them fast, saving you valuable time, as well.
Waterproof
Water that seeps through your roof can damage your investments and cause mold growth in your home. As a Tacoma roofing contractor committed to customer satisfaction, we offer GAF's slate roof option that is impervious to water damage. This can also prevent water from entering your home despite heavy rain.
Attic Ventilation
Our slate roof comes with a ridge vent that can help reduce moisture build-up in your attic. This will keep you from overworking your HVAC units, which can drive up your energy costs. Less use of your heating and cooling system also reduces carbon footprint, which can be bad for your health. In addition, our roof can prevent your interior paint from peeling.
UV Resistant
Constant exposure to the sun's UV rays can degrade the quality of your roof. With TruSlate, you do not have to worry about this. They come with an extra layer of protection made from a special material that can withstand UV rays.
Warranties
Being a GAF Master Elite roofing contractor in Tacoma also allows us to provide you with roofs that come with strong warranties for your peace of mind. With the brand's solid warranty options, you can be sure of the product's durability and long-lasting performance.
Let Patriot Roofing provide you with the one and only TruSlate from GAF. Call us today at 1-253-265-6868 for more information about our roofs.