When it comes to an essential home component like your roof system, even the smallest of issues should prompt immediate action. These include roof leaks, an all-too familiar problem that you might encounter after a particularly harsh storm. While these leaks are a minor annoyance, they can worsen over time and leave your home open to extensive water damage. The costs involved in dealing with the aftermath will be astronomical.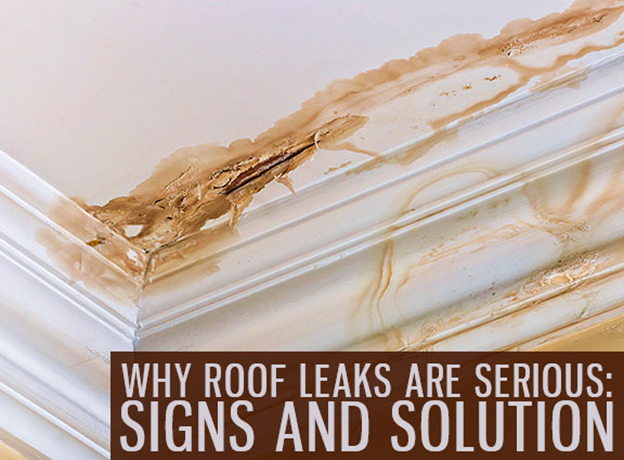 If you want to avoid these expenses and keep your system in top form, you'll need to learn how to spot the warning signs of a roof leak. Patriot Roofing, your trusted roofing contractor in Gig Harbor, shares some of these indications and suggests a lasting solution.
Water Streaks and Stains — Check your ceiling for these signs—water dripping through your roof usually ends up in your attic floor. Some of it, however, will run along the underside of your roof deck and seep within your walls and framing. This leads to visible water streaks on your interior walls. For this reason, it's better to address the roof leak promptly. There's likely rot within the walls and foundation that can weaken your home's structure.
Mold Growth — There might be a leak inside your home if there's mold in your attic space and walls. Mold forms when wood has frequent contact with water, particularly from a leaking roof. To deal with this, consult the expert in roofing in Gig Harbor, All States Exteriors. Through our quality repair services, we'll prevent this issue from compromising your home's structural integrity. Without leaks to encourage mold growth, you'll also enjoy a healthier home.
Peeling Paint — You'll need to watch out for this sign on your interior walls. Peeling or blistering paint is a classic indication that rainwater is entering your walls and infiltrating behind the paint. This warning sign is easy to find—just look beneath at the line between your walls and the ceiling.
Extend the life of your Gig Harbor roofing system by turning to Patriot Roofing for expert repair work. We use only the best materials from the leading roof manufacturers, including CertainTeed. Our professional crew has extensive know-how and experience in the latest repair techniques, ensuring superior and timely workmanship.
We also offer comprehensive roof inspection services to keep roof leaks from happening in the first place. Our crew's skilled eye can spot even the slightest hint of damage, making it easy to identify the potential sources of roof leaks and remedy them. Look no further than Patriot Roofing for your roofing needs. We'll make sure your roof provides lasting weather protection and performance.
Call us at 1-253-265-6868 or fill out our form today for a free estimate.