Keeping your building dry and damage-free is easy with the right type of commercial roof. There are many options available today—some more cost-effective than others—but your property deserves something that can provide lasting weather protection and performance. Fortunately, looking for the best option isn't that difficult—just turn to Patriot Roofing.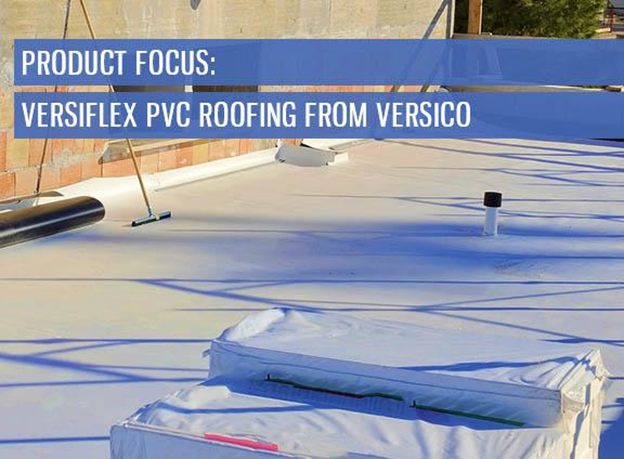 As one of the premier roofers in Tacoma, we carry some of the highest quality commercial roof systems from the leading manufacturers. These include Versico, the brand you can count on for excellent PVC (polyvinyl chloride) roofing. In fact, their VersiFlex PVC option might be the perfect system to top your building.
Here are some of the rewarding features you can expect from this excellent choice:
1. Superior Strength and Durability—VersiFlex PVC single-ply roofing consists of three layers. These include a PVC polymer bottom ply; sturdy polyester or fiberglass-reinforced fabric scrim; and a tough thermoplastic PVC-compounded top ply. Together, these ensure long-term performance. VersiFlex PVC can effectively resist fire and chemicals, including acids, bases, restaurant oils, and grease. It also exceeds the Factory Manual's 1-90 wind resistance classification. Additionally, this durable option can withstand damage from roof traffic and construction.
2. Improved Energy Efficiency—When our reliable Tacoma roofers install this for your property, you'll see a big difference in comfort and energy efficiency. VersiFlex PVC membranes feature a white, highly reflective surface that helps minimize urban heat island effect. This means you won't have to rely too much on your air conditioning. You can enjoy reduced cooling costs while enjoying more comfortable interiors.
VersiFlex PVC roofing is ENERGY STAR®-qualified, meeting all the stringent energy performance ratings set by the program. It also passes the standards of the Cool Roof Rating Council and contributes toward LEED® credit requirements.
3. Greater Ease of Mind—Patriot Roofing, your trusted Tacoma roofer, offers solid warranties with this premium roof option. You'll have greater peace of mind knowing that your investment comes with coverage on materials and workmanship.
For quality installation of your VersiFlex PVC roof, look no further than Patriot Roofing. We have the extensive knowledge and necessary experience to work on a variety of roof projects. With our professional crew, we ensure that your commercial roof installation runs without a hitch.
Call us at 1-253-265-6868 or fill out our form today for a free estimate.