Cool roofing is the fastest growing segment in the industry, as an increasing number of people realize the benefits of having roofs that stay cool in the sun. These roofs strongly reflect sunlight and cool down by emitting radiation to its surroundings. As a result, they greatly reduce the amount of heat conducted to the building below.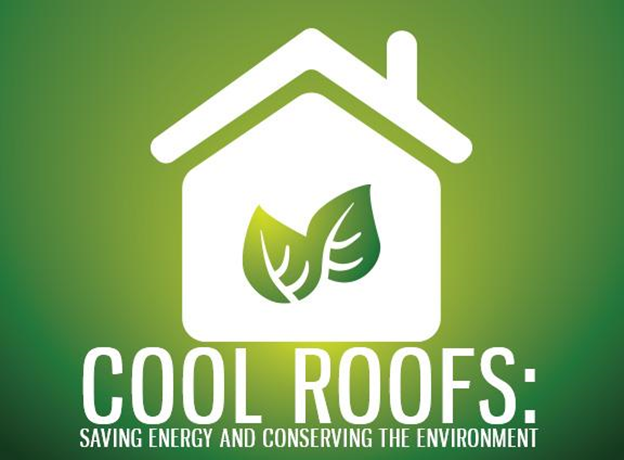 Today, they are available in just about any type of material—from factory-coated metal and single-plies, to tiles and shingles. Let Patriot Roofing discuss everything you need to know about cool roofing in Tacoma, WA:
Cool Facts
Cool roofing is not a new concept. In the mid 80s, DOE researchers measured the energy-saving benefits of "solar radiation control coatings" on test roofs. Although they were able to confirm its energy saving qualities, the results were not sufficient to lead roofing designers away from traditional dark-colored roofing systems.
Black or dark colored surfaces in the sun are strong conductors of heat. In fact, they can become up to 90° F hotter than the reflective white surfaces that characterize cool roofing.
A nationwide implementation of cool roofs could result in average annual savings of up to $1 billion in cooling costs!
Benefits of Cool Roofing
Substituting your old roof for cool roofing in Tacoma can:
Boost indoor comfort by keeping your home cooler during the hot months.
Reduce your energy costs by as much as 10-30%, especially for cooling systems.
Lower maintenance costs, since they usually last longer than the average roof.
Address the challenges posed by air pollution and Global Warming by lowering CO2 and other emissions.
Ease the "Urban Heat Island Effect" by reflecting heat back to the atmosphere. This occurs when a city is hotter than the rural areas around it, due to the dark surfaces, like roofs and roads that absorb solar heat.
Help you with local code compliance since an increasing number of building codes have cool roof requirements.
Let the Tacoma roofing expert work with you to handle your cool roof needs today. We offer a price match guarantee on roofing projects. This means we will beat the price estimate of any licensed roofer in the area that offers the same products and materials under the same warranty that we do.
Call us now at 1-253-265-6868 for a free roofing estimate. You can also fill out our contact form and we'll get in touch with you shortly.